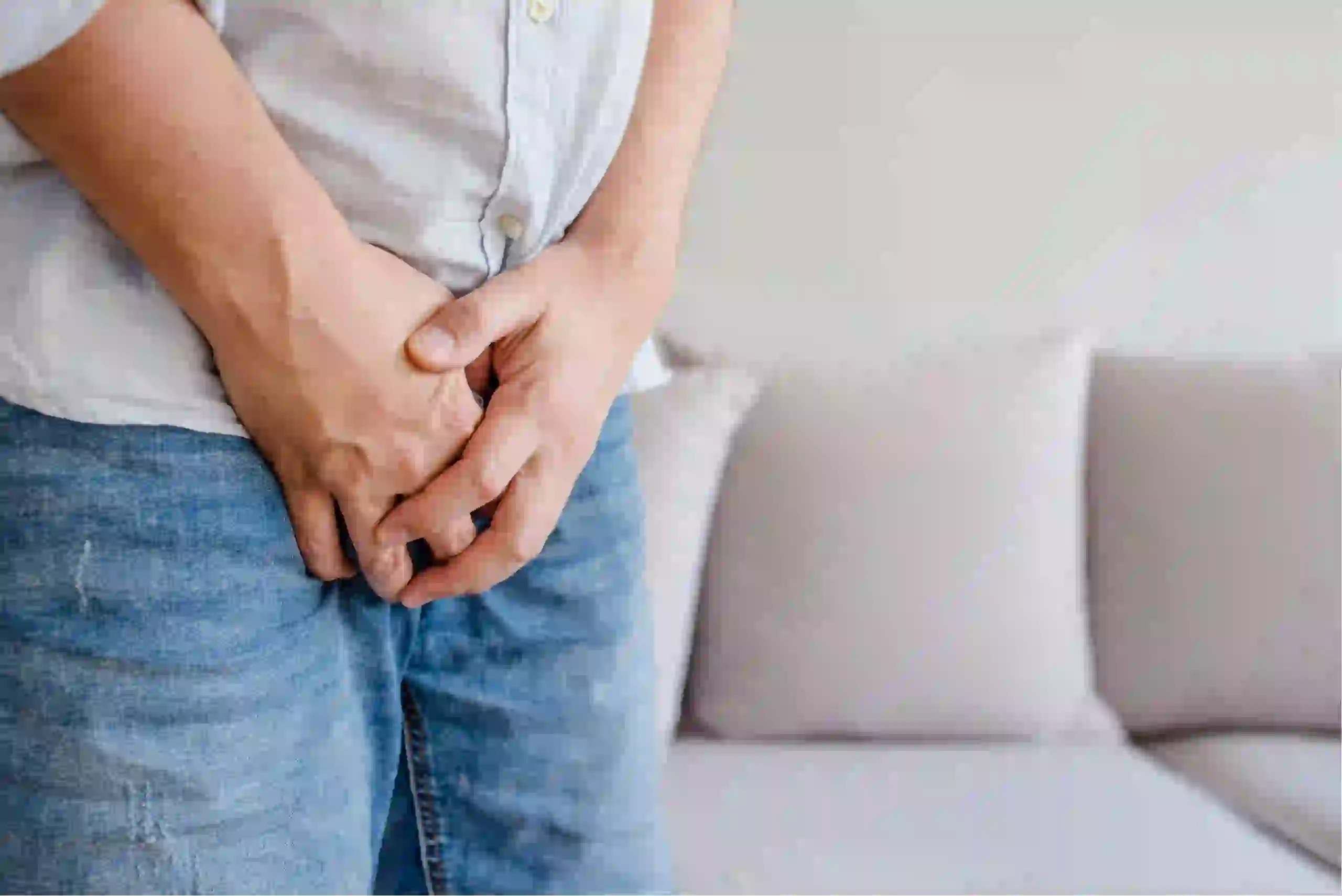 Varicocele and male infertility due to the formation of reactive oxygen species (ROS)
Oxidative stress due to the varicocele leads to infertility due to the high proportion of harmful reactive oxygen species (ROS) causing the accumulations of sperm DNA fragmentation then to cellular and genetic instability in the testicles.
The heat stress is as a result of the testicular temperature rising above its physiological level (36.6) degrees Celsius, especially when patients suffer from varicocele testis. The oxidative stress due to the aforementioned accumulation of the reactive oxygen species (ROS) in the testis induce sperm mitochondria dysfunction leading to a loss of the integrity and permeability of the sperm lipid membrane, as well as a disruption at the same time of the antioxidant enzymes and breach of the sperm nucleic acid (DNA), causing a significant deterioration of the antioxidant capacity in the seminal fluid by 40%, and ultimately to infertility.
The incidence of men with Varicocele testis is 15%, this testicular disease causes infertility and erectile dysfunction by 20-30% and by 40% secondary hypogonadism. The cause of the development of varicocele testis is dilatation and sagging of the spermatic cord vein due to hereditary or acquired factors, it leads to increased hydrodynamic pressure on the testicles, oxidative stress with development of high level free radicals (reactive oxygen species (ROS)), accumulation of metabolic toxins on the testicles, inducing elevation of sperm DNA fragmentation with an imbalance in the growth and maturation of sperm, leading at the end to infertility.
Oxidative stress is detected in semen of up to 40% of infertile men, and thus it is widely considered one of the main cellular mechanisms of ambiguous infertility.
About 15% of couples do not achieve pregnancy within 1 year and seek medical treatment for infertility. One in eight couples encounter problems when attempting to conceive a first child (primary infertility) and one in six when attempting to conceive a subsequent child (secondary infertility) [1].
Male infertility factors are by 50% due to diseases either in the reproductive system, glandular or nervous system, and these three systems participate in the fertilization process, additionally to these 20-30% of male infertility could be caused by environmental pollution leading even so to the sperm DNA fragmentation because of the development of super oxidation and formation of reactive oxygen species of pollutant origin, whether it is in the air, water or food. It is worth knowing that oxidative stress has a detrimental impact in our cells and in the semen, especially when its ratio rises to more than 100,000 CPM per twenty million sperm per millimeter, because it is associated with the accumulation of DNA mutations, genomic instability, accelerated aging, and progression of pathological conditions like chronic inflammation and cancer development [2].
And since we cannot diagnose these changes in DNA through the traditional semen analysis, which depends on indicators of number, motility, vitality, and sperm abnormalities, as well as our inability to diagnose oxidative stress through that due to reactive oxygen species, other free radicals, and reactive nitrogen species (RNS), which are one of the most mysterious factors of infertility with high percentage of the free harmful and damaging reactive oxygen species (ROS). The diagnosis of the percentage of semen DNA fragmentation is the most successful in detecting the percentage of ambiguous infertility.
The complementary clinical diagnostics should performed by touching the scrotum and its contents (testis and its venous vessels) and then through ultrasound with colour Doppler to confirm presence or absence of varicocele testis, and to assess the clinical stage as well to measure the size of the testicles, because these could be affected negatively to atrophy especially in the second and third stage, testicular atrophy occurs by 10-77% in patients with varicocele in the second and third stage.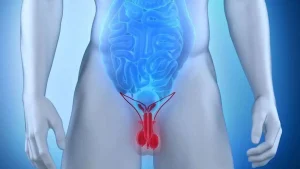 The other causes of infertility in general are acute inflammatory diseases of the urinary and reproductive system, especially of the prostate or epididymis. Male hormone deficiency syndrome indirectly leads to male infertility due to erectile dysfunction and decrease or loss of sexual desire. Obstruction or block of the spermatic vas deferens, anjaculation, or retrograde ejaculation are also male factors leading to infertility. Other risk factors that could lead to infertility are advanced age, obesity, smoking, and alcohol consumption.
As for the modern treatment of this infertility, whether it is organic or unknown, it depends on the treatment of sperm DNA fragmentation, the oxidative stress, the acute and chronic inflammation of the prostate gland, and hormone replacement or induction therapy, this therapy could be given to the patients with diagnosed secondary hypogonadotropic hypogonadism. The therapy of this is the stimulating of the spermiogenesis with follicle-stimulating hormone (FSH), and human chorionic gonadotropin (HCG) as treatment for secondary or primary hypogonadism which is delays or stops development of puberty due to a congenital syndrome that causes dysfunction of the hypothalamus as a result of genetic mutations (Kallmann syndrome) or is characterized by the absence of gonadotropin-releasing hormone (GnRH) and the failure of the pituitary gland to produce the gonadotropins leading to delayed or interrupted puberty and sexual infantilism syndrome. Treatment of all cases depends mainly on hormone replacement therapy, which aims to stimulate the body of these patients to start the stages and signs of puberty and maintain normal levels of hormones.
REFERENCES:
[1]: Zegers-Hochschild, F., et al. The International Glossary on Infertility and Fertility Care, 2017. Fertil Steril, 2017.108: 393.
[2]: Agarwal, A., et al. Male Oxidative Stress Infertility (MOSI): Proposed Terminology and Clinical Practice Guidelines for Management of Idiopathic Male Infertility. World J Men Health, 2019. 37: 296.
Author Correspondence:
Prof. Dr. Semir A. Salim. Al Samarrai
Medical Director of Professor Al Samarrai Medical Center.
Dubai Healthcare City, Al-Razi Building 64, Block D, 2nd Floor, Suite 2018
E-mail: semiralsamarrai@hotmail.com
Tel: +97144233669