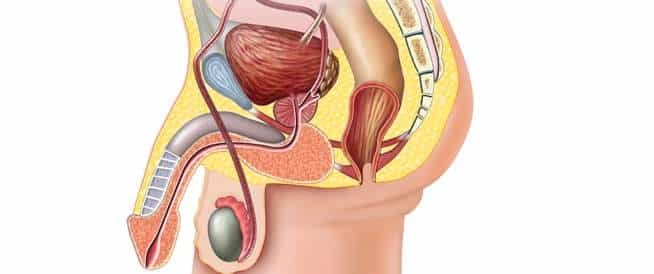 Prostate cancer is the second most common cancer among American men, affecting about one in nine over the age of 50, now that there are more than 2.9 million men living in the US who have been diagnosed with prostatic cancer [1].
The reason is the growth of the global population on earth, advanced age, and a family history of the disease due to hereditary genetic mutations in the gene (HPCL) in the short arm of the Y chromosome, as well as other recently discovered genes such as (BRCA-2) and (BRCA-1), these are well established risk factors for Prostate Cancer [2]. Prostate cancer is confirmed as the lifestyle that depends on excessive red meat intake and obesity, as well the metabolic syndrome and its componants [3]. Early diagnosis of the prostate-specific antigen may reduce prostate cancer deaths. Praise be to God, diagnosis of cancer earlier than before in its first & second stages, due to the development of diagnostic methods for this disease compared to the past decades, the most important diagnostic tools are the physical examinations of the prostate, as well as the PSA blood investigation and the density of PSA as a prognostic factor, additionally the prostate examination by ultrasound as well as MRI are important and necessary.
The Intuitive Surgical DaVinci XI Robot has been conducting FDA approval as minimally invasive surgery on humans for well over decade now. Positive surgical margins (PSMs) during robotic radical prostatectomy with the DaVinci XI are strong predictors of biochemical recurrence [4]. Cognitive guidance of multiparametric magnetic resonance imaging (mp MRI) during robot assisted radical prostatectomy may improve the preservation of neurovascular bundles and avoid positive surgical margins [5]. An intraoperative frozen section analysis is the most commonly used technique for real –time assessment of surgical margins during prostatectomy. Intraoperative frozen section can be directed to the index lesion detected by mp MRI since larger volume index lesions are responsible for the vast majority of positive surgical margins [5]. The biochemical recurrence   or metastasis of this cancer can be diagnosed through investigation of the prostate-specific antigen (PSA) in the blood, which decreases after radical prostatectomy to below 0.002 ng/ml, if this PSA rises after a period of time after the radical removal of this cancer to more than 0.002 ng/ml, this indicates the emergence or spread of metastatic cancer, If the elevated PSA is confirmed above the aforementioned, then special diagnostic procedures must be performed to start either the total androgen deprivation hormone therapy or chemotherapy if it proves spread in the bones or other organs in the body of these patients.
REFERENCESES:
[1]: Mottet, N. et al. EAU-EANM-ESTRO-ESUR-SIOG Guidelines on Prostate Cancer 2020 update Part 1: Screening, Diagnosis, and Local Treatment with Curative Intent. Eur Urol, 2021. 79: 342.
[2]: Randazzo. M.et al. A positive family history as a risk factor for prostate cancer in a population-based study with organised prostate-specific antigen screening: results of the Swiss European Randomised Study of Screening for Prostate Cancer (ERSPG Aarau BJU Int. 2016 117 576.
[3]: Esposito, K., et al. Effect of metabolic syndrome and its components on prostate cancer risk: meta-analysis. J Endocrinol Invest, 2013. 36: 132.
[4]: Dev Hs, Wilklund P, Patel V, et al. Surgical margin length and location affect recurrence rates after robotic prostatectomy. Urol oncol 2015;33, 109.e7-13.
[5]: McClure TD, Margolis DjA, Reiter RE, et al. Use of MR imaging to determine preservation of the neurovascular bundles at robotic-assisted laparoscopic prostatectomy. Radiology 2012;262:874-83.