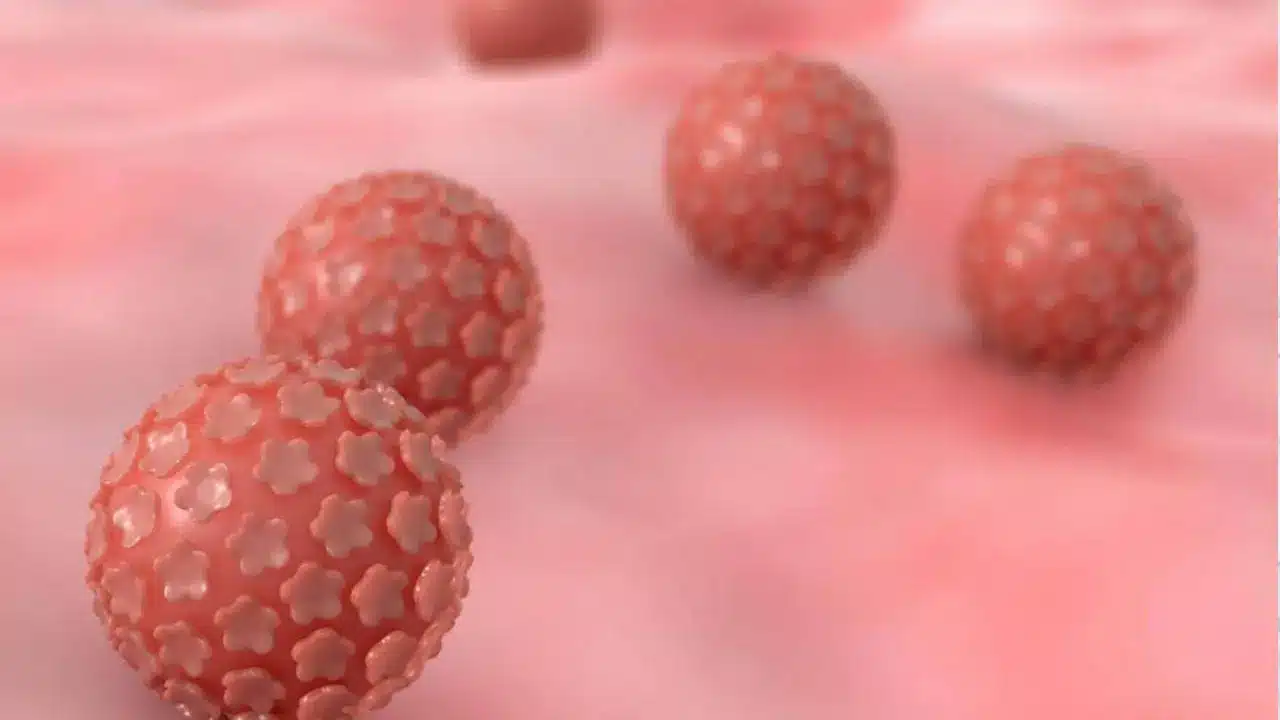 Human papillomavirus (HPV) is the most common sexually transmitted infection worldwide. In the United States, an estimated 14 million persons are newly infected each year [1]. Prevalence of any genital HPV is estimated at 42.5 percent among U.S. females aged 14-59 years [2]. Although most HPV infections are self-limited and cause no symptoms, persistent infections with human papillomavirus (HPV) can cause cervical and other cancers, including anal, oropharyngeal, penile, vaginal, and vulvar, as well as anogenital warts.
HPV is estimated to be responsible for 40-50 percent of all invasive penile cancers and is associated with almost all cervical cancers. Cervical cancer is the second most common cancer and the fifth leading cause of death in women worldwide with nearly 4,000 dying from this disease in the U.S. each year.
International Human Papillomavirus (HPV) Awareness Day falls on March 4th. The 2022 campaign theme is " One less worry " and focuses on three simple steps that should help in eliminating HPV – driven cancers via education (safer sex), vaccination, and early screening to detect the HPV infection.
Ninety percent of genital warts are caused by HPV types 6 and 11. However, most HPV-associated cancers are caused by HPV types 16 and 18, including 15,000 cases of these cancers in females and 7,000 cases in males each year in the U.S [3].
For men, there is an overall annual increase in HPV – related cancers of 2.36 % per year, which is attributable in part to the numbers of HPV associated cancers among individuals infected with human immunodeficiency virus in high – income countries on account of the substantial incidence of anal cancer among men. Penile cancers are diagnosed more likely to be HPV – positive in recent years [4,5,6].
Penile cancer is one of the cancers that is increasing in incidence and the only such cancer that urologists manage in their clinical practice. Although rare in developed countries, as with any HPV – driven cancer, penile cancer is much more prevalent in the lowest – income countries (many of which are in sub – Saharan Africa and Latin America) [6,7]. Infections with HPV types 16, 18, 31, and 33 have been reported in high percentages of penile squamous cell carcinoma (SCC) cases, and in total it is estimated that one in two penile cancers globally is HPV-positive [7,8].
Oral HPV is associated with oropharyngeal carcinomas approximately 22.4 %, 4.4 % and 3.5 % of oral cavity, oropharynx and larynx cancers, respectively are attributed to HPV [9]. Systematic reviews have reported prevalence rates of oral HPV from 5.5-7.7 %, with HPV16 present in 1-1.4 % of patients.
Risk factors for HPV infection include early age of first sexual intercourse, sexual promiscuity, higher frequency of sexual intercourse, smoking and poor immune function [10]. Overall, the prevalence of HPV in different sites seems to be higher in young, sexual – active adults compared to other population groups [10]. Stable sexual habits, circumcision and condom use are protective factors against HPV [11,12]. Added risk factors of oral HPV infection are alcohol consumption, poor oral hygiene and sexual behaviours (oral and vaginal) [10]. Positive HIV status, phimosis, and HPV status of the partner have also been associated with anogenital HPV status and decreased clearance in a number of studies [13].
HPV typically spreads by sustained direct skin – to – skin or mucosal contact, with vaginal, oral and anal sex being the most common transmission route [14]. In addition, HPV has been found on surfaces in medical settings and public environments raising the possibility of object – to – skin / mucosa transmission [15]. Further studies on non-sexual and non – penetrative sexual transmission are needed to understand the complexity of HPV transmission. HPV transmission may also be influenced by genotype, with a higher incidence of HPV51 and HPV52 and a high prevalence of HPV16 and HPV18 in the general and high – risk male population [14].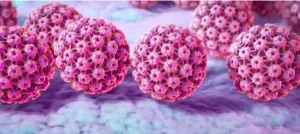 HPV presence is dependent on study setting. In men attending urological clinics HPV was detected in 6 % of urine samples [16]. A meta – analysis reported seminal HPV in 4.5-15.2 % of patients resulting in seminal HPV being associated with decreased male fertility [17]. A cross sectional study of 430 men presenting for fertility treatment detected HPV in 14.9 % of semen samples. The presence of HPV in semen was not associated with impaired semen quality [18]. However, another systematic review reported a possible association between HPV and altered semen parameters, and in women possible miscarriage or premature rupture of the membrane during pregnancy.
The symptoms of HPV-infection may appear as warts on the female or male patient in equal ratio. The lesions may be large and grossly visible or may be discovered only after appropriate application of acetic acid and magnified scanning of the genitalia. In women, a screening study revealed a 2 % incidence of subclinical HPV infection in those with abnormal findings on Papanicolaou smear [19]. Any symptomatic or asymptomatic abnormal – appearing warts or lesions may be found to carry HPV infection in the external genitalia, and this can be discovered under magnification with genotype diagnosis through PCR-swabs from lesions or from condylomata warts [20].
In males, the HPV virus has been seen in warts when assessed with PCR-swabs for genotype diagnosis. Other studies have reported HPV type 16 in penile carcinoma along with types 31 and 35 [21]. The lesions may present in two basic morphologic forms. The classic wart known as condyloma acuminata presents as a verrucous papillary growth in the genital region that may range from 2 mm up to several centimeters in size. These warts may be found on the penis, perineum, or scrotum, or within the urethra. In women, the introitus, perineum, vagina, and urethra are common sites as is with the cervix. In patients who are immune suppressed, such as renal transplant recipients or patients on chemotherapy, lesions may attain enormous size and cover the entire perineum.
The incidence of genital warts in children has increased over the past 5 decades (Leclair et al, 2012). Although the majority will be found in the perianal region, involvement of the vestibule can at times occur. The treatment of condyloma acuminatum in pediatric patients is difficult, with a wide range of treatment options that yield variable success. The decision as to which treatment is most ideal will depend on patient age and location and severity of the lesions. Although a very high suspicion for sexual abuse is warranted, it should be kept in mind that perinatal transmission is also a possible mechanism. De Jesus and associates (2001) reported that perinatal transmission occurred in 7 of their 17 patients. Reports of spontaneous resolution have been reported (Leclair et al, 2012). Allen and Siegfried reported that spontaneous resolution of pediatric condyloma occurred in more than half of their subjects (Allen and Siegfried, 1998). Medical therapy can be effective. Imiquimod, an immune response modifier that works through the Toll – like receptor 7 pathway, has been used extensively in adults. Leclair and colleagues found this to be highly effective in a young child with rapidly progressing lesions that were not amenable to surgical resection. Although carbon dioxide laser ablation of anogenital lesions is straightforward, lesions directly involving the vestibule may be more challenging. Because the cause of condyloma acuminatum is human papillomavirus, authors emphasize the primary prevention of HPV infection through vaccination as a key component in decreasing the incidence of this disease (Thornsberry and English, 2012).
The success of therapy for these various HPV infections will vary with their genotype-HPV. The options for treatment of these lesions are laser therapy, cryotherapy and Imiquimod 5% cream.
The lesions treated with the diod laser desquamate over the next 6 to 11 days, with gradual epithelization. Diod laser treatment can readily be delivered in an outpatient setting following injection of local anesthesia into the base of the lesion. The diod laser is equally effective in male and female genitalia.
Three HPV vaccines are licensed by the U.S. Food and Drug Administration (FDA) for use in the United States: a bivalent vaccine targets HPV types 16 and 18, a quadrivalent vaccine targets HPV types 6, 11, 16, and 18, and a nonavalent vaccine targets HPV types 6, 11, 16, 18, 31, 33, 45, 52, and 58. All vaccines are licensed for use in females; however, the quadrivalent and nonavalent vaccines are also licensed for use in males. The FDA-approved HPV vaccines have been shown to be safe in multiple published studies. They contain no viral DNA and are bioengineered to contain virus-like particles composed of type-specific HPV L1 protein, the major capsid protein. As of October 2015, more than 80 million doses of the quadrivalent vaccine have been administered in the United States, with no data suggesting significant increases in vaccine-specific adverse effects.
The HPV vaccines appear to be very effective and are useful even in individuals with prior sexual activity because exposure to all HPV vaccine types is uncommon. According to the Advisory Committee on Immunization Practices (ACIP)5 and U.S. professional organizations, including the American Committee on Gynecology and Obstetrics [22] and the American Academy of Pediatrics, [23] it is recommended that the vaccine series be administered to U.S. girls and boys at the target age of 11 or 12 years. The duration of vaccine-induced antibodies are known to be at least 9 years. Clinical studies demonstrate a high degree of efficacy in preventing genital lesions and intraepithelial neoplasia associated with HPV vaccine types.
Based on the prevalence and significance of HPV infection and its sequelae as well as the safety and efficacy of HPV vaccines, the American Urological Association (AUA) supports routine immunization with HPV vaccine for boys and girls 11 through 12 years of age. In 2018, the FDA recommended the expanded use of vaccines in women and men age 27 through 45 after reviewing effectiveness and safety. Therefore, the AUA recommends the vaccination of others not previously vaccinated aged 13 through 45 years in accordance with national recommendations from ACIP5 and the FDA [24].
HPV time – to – clearance ranges from 1.3 to 42.1 months. Clearance may be influenced by HPV genotype, patients ' characteristics and affected body site [25]. HPV16 has the highest incidence of high – risk HPV variants and has the lowest clearance across sites [13].
Approximately 90 % of HPV infections do not cause any problems and are cleared by the body within two years.
Physician – administered treatments included cryotherapy (79-88 % clearance rate; 25-39 % recurrence rate), surgical treatments (61-94% clearance rate), including excision, electrosurgery, electrocautery and laser therapy (75 % clearance rate). Physician – administered therapies are associated with close to 100 % clearance rate, but they are also associated with high rates of recurrence as they often fail to eliminate invisible HPV infected lesions [26, 27].
REFERENCES:
[1]: Satterwhite CL, Torrone E, Meites E, et al. Sexually transmitted infections among US women and men: prevalence and incidence estimates, 2008. Sex Transm Dis 2013; 40:18793.
[2]: Hariri S, Unger ER, Sternberg M, et al. Prevalence of genital human papillomavirus among females in the United States, the National Health and Nutrition Examination Survey, 2003-2006. J Infect Dis 2011;204:56673.
[3]: Saraiya M, Unger ER, Thompson TD, Lynch CF, Hernandez BY, Lyu CW, et al. US assessment of HPV types in cancers: implications for current and 9-valent HPV vaccines. HPV Typing of Cancers Workgroup. J Natl Cancer Inst 2015; doi: 10.1093/jnci/djv086
[4]: Liao Cl, Caesar MAP, Chan C, et al. HPV associated cancers in the United States over the last 15 years: has screening or vaccination made any difference? J Clin Oncol 2021: 39 (15 Suppl): 107.
[5]: Hernandez BY, Goodman MT, Unger ER, et al. Human papillomavirus genotype prevalence in invasive penile cancers from a registry – based United States population. Front Oncol 2014: 4: 9.
[6]: Schiffman M. Doorbar J. Wentzensen N, et al. Carcinogenic human papillomavirus infection. Nat Rev Dis Primers 2016; 2: 16086.
[7]: Thomas A, Necchi A, Muneer A, et al. Penile cancer. Nat Rev Dis Primers 2021; 7: 11.
[8]: Olesen TB, Sand FL, Rasmussen CL, et al. Prevalence of human papillomavirus DNA and p16INK4a in penile cancer and penile intraepithelial neoplasia: a systematic review and meta – analysis. Lancet Oncol 2019; 20: 145-58.
[9]: Harder, T., et al. Efficacy, effectiveness and safety of vaccination against human papillomavirus in males: A systematic review. BMC Med, 2018, 16: 110.
[10]: Dalla Torre D, et al. The impact of sexual behavior on oral HPV infections in young unvaccinated adults. Clin Oral Invest, 2016, 20: 1551.
[11]: Rodriguez – alvarez, M.I., et al. Prevalence and risk factors of human papillomavirus in male patients: A systematic review and meta – analysis. Int J Environmental Res Public Health, 2018. 15: 2210.
[12]: Larke, N., et al. Male circumcision and human papillomavirus infection in men: A systematic review and meta analysis. J Infect Dis, 201. 204: 1375.
[13]: Taylor, S., et al. The incidence clearance and persistence of non-cervical human papillomavirus infections A systematic review of the literature. BMC Infect Dis, 2016. 16: 293.
[14]: Dalla Torre D, et al. The impact of sexual behavior on oral HPV infections in young unvaccinated adults. Clin Oral Invest, 2016, 20: 1551.
[15]: Liu, Z., et al. Penises not required: a systematic review of the potential for human papillomavirus horizontal transmission that is non-sexual or does not include penile penetration. Sex Health, 2016. 13: 10.
[16]: Nakashima, K., et al. Risk factors for human papillomavirus detection in urine samples of heterosexual men visiting urological clinics in Japan. J Infect Chemother, 2018, 24: 713.
[17]: Lyu, Z., et al. Human papillomavirus in semen and the risk for male infertility: A systematic review and meta analysis. BMC Infect Dis, 2017. 17: 714.
[18]: Luttmer, R., et al. Presence of human papillomavirus in semen in relation to semen quality. Human Reprod, 2016. 31: 280.
[19]: Levine RU, Crum CP, Herman E, et al: Cervical papillomavirus infection and intraepithe lial neoplasia: A study of male sexual partners. Obstet Gynecol 1984; 64:16.
[20]: Carpiniello VL, Schlecker B, Sedlacek TV, et al: Magnified penile surface scanning in diag nosis of penile condyloma. Urology 1986; 28: 190.
[21]: Rosemberg SK: 4 cases of carcinoma of the penis associated with HPV 16 & 18. Urology 1991; 37: 437.
[22]: American College of Gynecology and Obstetrics. Opinion #641, September 2015: http://www.acog.org/Resources-And-Publications/Committee-Opinions/Committee-on-Adolescent-Health-Care/Human-Papillomavirus-Vaccination
[23]: American Academy of Pediatrics. 2015 Red Book:http://redbook.solutions.aap.org/chapter.aspx?sectionId=88187200&bookId=1484&resultClick=1
[24]: Food and Drug Administration. 2018. https://www.fda.gov/NewsEvents/Newsroom/PressAnnouncements/ucm622715.htm
[25]: Albero, G., et al. Male circumcision and genital human papillomavirus: a systematic review and meta-analysis. Sex Trans Dis. 2012. 39: 104.
[26]: 89: 236. Kodner, C.M., et al. Management of genital warts. Am Fam Physician, 2004. 70: 2335.
[27]: Scheinfeld, N., et al. An evidence-based review of medical and surgical treatments of genital warts. Dermatol Online J, 2006. 12: 5.
Author Correspondence:
Prof. Dr. Semir A. Salim. Al Samarrai
Medical Director of Professor Al Samarrai Medical Center.
Dubai Healthcare City, Al-Razi Building 64, Block D, 2nd Floor, Suite 2018
E-mail: semiralsamarrai@hotmail.com
Tel: +97144233669