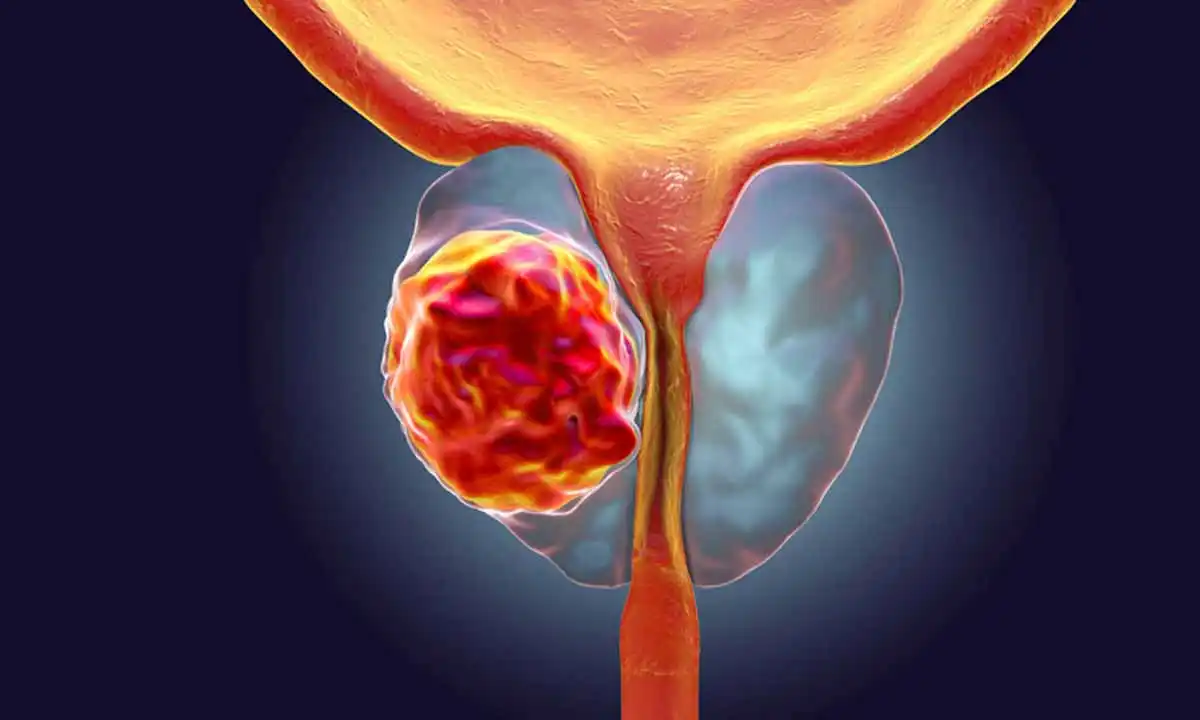 Generally, the Cancer develop when the cells begin to multiply randomly without control in the body affected by this cancer, and cancer cells may develop in any area of the body. Bladder, kidneys and testicles. There are different types of cancer that affect the body as the Cancer may start in the lung, breast, or colon, as well as in the blood, prostate, bladder, kidneys, and testicles. The International Agency for cancer research published that the incidence of cancer in the whole world unfortunately will increase and the reason attributed by this agency in terms of number, prevalence and deaths to social and economic development, the increasing population and the high rate of aging in the world and metabolic diseases as diabetes, obesity, high cholesterol and high blood pressure [1]. Prostate cancer is the second most common type of cancers, affecting about one in nine over the age of 50, now that there are more than 2.9 million men living in the US who have been diagnosed with prostatic cancer and the sixth leading cause of death from this cancer among Men in the world [2]. Prostate Cancer accounts for 1 in 5 men cancer diagnosis in men, with risk of progression to castrate resistance. The family history of the disease due to hereditary genetic mutations in the gene (HPCL) in the short arm of the Y chromosome, as well as other recently discovered genes such as (BRCA-2) and (BRCA-1) [3], these are well established risk factors for Prostate Cancer, and also environmental intoxication of the air, water and food contamination induce the free radical which responsible for the disruption of the genome repair system. One of the main risk factors is the wrong lifestyle caused by obesity. The obesity paradox is at the center of investigations regarding the role of human metabolism and body composition in prostate cancer outcomes. In some studies, obesity (BMI > OR = 30kg/㎡) increase the risk for high grade prostate cancer as well as recurrence after prostatectomy. The symptoms of the prostate cancer are related to storage pathological changes of the bladder causes urgency and to urethral obstruction causes weak urine flow. Multiple studies have reported a relation between clinical prostatitis and an increased risk of prostate cancer.
The diagnostic evaluation includes medical history, symptom score questionnaires as the international prostate symptom score (IPSS), physical examination and digital-rectal examination and prostate size evaluation with transrectal ultrasound, urinalysis (dipstick or sediment) which must be included in the primary evaluation of any patient presenting with LUTS to identify conditions, such as urinary tract infections (UTI), microhaematuria and diabetes mellitus.
Early diagnosis through PSA testing (normal level below 4 ng/ml) may reduce prostate cancer deaths [4]. PSA density (PSAD) below 0.15mg/ml/ml was considered as negative predictive factors for prostate cancer, so the right diagnosis of Prostate cancer increased by 94.1% to omit prostate biopsy [5].
Clinical examination is carried out using modern diagnostic methods, the most important of which is the examination of the prostate gland in its size and shape, as well as the bladder and urethra by ultrasound, as well as examination of the urodynamics of the urinary stream (Uroflowmetry).
Radical prostatectomy that preserves the erectile nerves as well the robotic of them in this decade has encouraged more men to undergo this surgery. The Intuitive Surgical DaVinci XI Robot has been conducting FDA approval as minimally invasive surgery on humans for well over decade now. Positive surgical margins (PSMs) during robotic radical prostatectomy with the DaVinci XI are strong predictors of biochemical recurrence [6]. Cognitive guidance of multiparametric magnetic resonance imaging (mp MRI) during robot assisted radical prostatectomy may improve the preservation of neurovascular bundles and avoid positive surgical margins [7]. Prostate cancer annual screening is a primary life-saving measure for every man over the age of 40, and the secondary prevention is limited to Organic diet, daily exercise and proper weight.
REFERENCES:
(1): Esposito, K., et al. Effect of metabolic syndrome and its components on prostate cancer risk: meta-analysis. J Endocrinol Invest, 2013. 36: 132.
(2): Mottet, N. et al. EAU-EANM-ESTRO-ESUR-SIOG Guidelines on Prostate Cancer 2020 update Part 1: Screening, Diagnosis, and Local Treatment with Curative Intent. Eur Urol, 2021. 79: 342.
:(3) Randazzo. M.et al. A positive family history as a risk factor for prostate cancer in a population-based study with organised prostate-specific antigen screening: results of the Swiss European Randomised Study of Screening for Prostate Cancer (ERSPG Aarau BJU Int. 2016 117 576.
(4): Stamey, T.A., et al. Prostate-specific antigen as a serum marker for adenocarcinoma of the prostate. N Engl J Med, 1987. 317:909.
(5): Schmid, H.P., et al. Observations on the doubling time of prostate cancer. The use of serial prostate-specific antigen in patients with untreated disease as a measure of increasing cancer volume. Cancer, 1993 71:2031
(6): Dev Hs, Wilklund P, Patel V, et al. Surgical margin length and location affect recurrence rates after robotic prostatectomy. Urol oncol 2015;33, 109.e7-13.
(7): McClure TD, Margolis DjA, Reiter RE, et al. Use of MR imaging to determine preservation of the neurovascular bundles at robotic-assisted laparoscopic prostatectomy. Radiology 2012;262:874-83.
Author Correspondence:
Prof. Dr. Semir A. Salim. Al Samarrai
Medical Director of Professor Al Samarrai Medical Center.
Dubai Healthcare City, Al-Razi Building 64, Block D, 2nd Floor, Suite 2018
E-mail: semiralsamarrai@hotmail.com
Tel: +97144233669